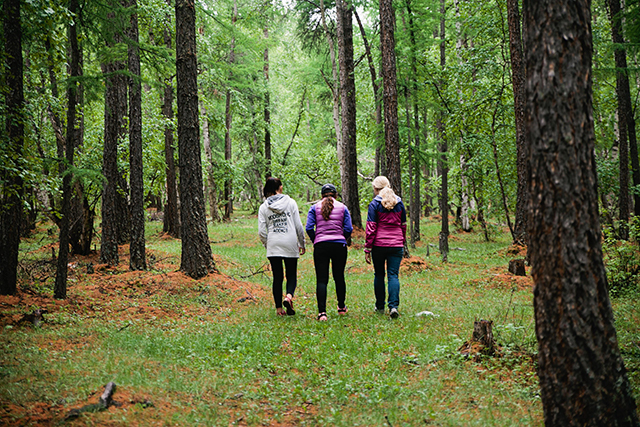 So you're telling me that my meal plan will consist of whatever carbs and carrion a nasty flock of birds delivers!?
I imagine this is what Elijah must have wondered about God's provision for him in the ravine east of the Jordan River (1 Kings 17:1-6). But bread and meat showed up via ravens and kept Elijah fed next to a flowing brook during a severe drought. God provides for His people, sometimes in amazing ways, when they trust Him for the work He's called them to do.
Are you hoping to go on a short-term mission trip this summer but don't know how you'll get the funds for your room, board, and travel? There are no guarantees, but likely you don't have to drain your savings or college funds to serve overseas. In fact, fundraising may be the best way to pay for your trip. God has a way of providing.
Bringing others along
Casey* has worked in surgical nursing for years but has gone on several short-term mission trips. She's paid her own way before, but on other trips she raised funds from believing friends. She likes the idea of raising support because, she says, "Some fellow church members may not be able to go, but they can still be a part of the work, and we can share in what God's been doing."
Raising funds allows you to learn how to communicate about something very important in your life. You get to share with others your heart for the Kingdom of God and what Jesus offers people around the world.
Raising friends, not just funds
"It's a sweet way to build relationships!" Darlene* has been involved with missions and has been seeing God provide funds for years. She has fundraised over coffee, often at a friend's kitchen table, dreaming together over what God's done and what He may be up to in the future. The fun part, Darlene says, is this: "You give them the opportunity to join in what God's doing."
Many friends will welcome the chance to help you do God's work. Paul loved his friends in Philippi and they loved him, enough to be concerned about how he was holding up and wanting to give of themselves to help him. Paul was talking about money when he wrote to them, "you were concerned, but you had no opportunity to show it" (Philippians 4:10). When he received their gift, he said, it was "a fragrant offering" (4:18)—giving to God's work can smell as good as it feels!
God gets the glory
Like Elijah, you've probably seen God the Father provide for you in ways you couldn't imagine. As He helps you raise funds for missions, God's provision feels concrete. Seeing funds come in for His work lays a foundation for what He's going to do through you and your team. And your team is more than just the people flying overseas with you. You bring along your ministry partners, your financial and prayer support team. They get to be a part of His commission to "make disciples of all nations."
Says Casey, "When you take the money thing to God, you can see how He takes care of you. I knew a guy in college and he sent a check for my mission trip in an envelope that got all torn up on its way. God protected that $500 check, still tucked away in the envelope."
Raising room, board and airline money for your mission trip probably won't be as iffy as being fed by ravens. But it will stretch your faith. And when you do see God come through so that you can serve for weeks overseas, you can report to your team of ministry partners what He has done. "Instead of just you," Casey says, "there are 100 people that can glorify God along with you."
* Name changed, because this person serves in a sensitive location.