About Navigators World Missions
Navigators World Missions is about ordinary people with an extraordinary God, who calls us to Jesus and the nations of the world.
We're hundreds of people working together to bring the Good News of Jesus Christ to the nations—all the peoples—around the world. Partnering with other Navigator ministries in the U.S. and worldwide, we are called to advance the Kingdom of God while respecting and honoring those among whom we live and work.
Launching and developing new generations to sacrificially advance Jesus' Kingdom to the ends of the earth
Where We Work
We have hundreds of workers in over 50 countries, from North and South America to Africa, Europe, Asia, Australia, and the Pacific. Over two-thirds of our overseas workers live in and among people who historically have been resistant to the gospel. Many of them work in or near the 10/40 Window, named for the belt of countries falling 10 and 40 degrees north of the equator from Africa to Asia.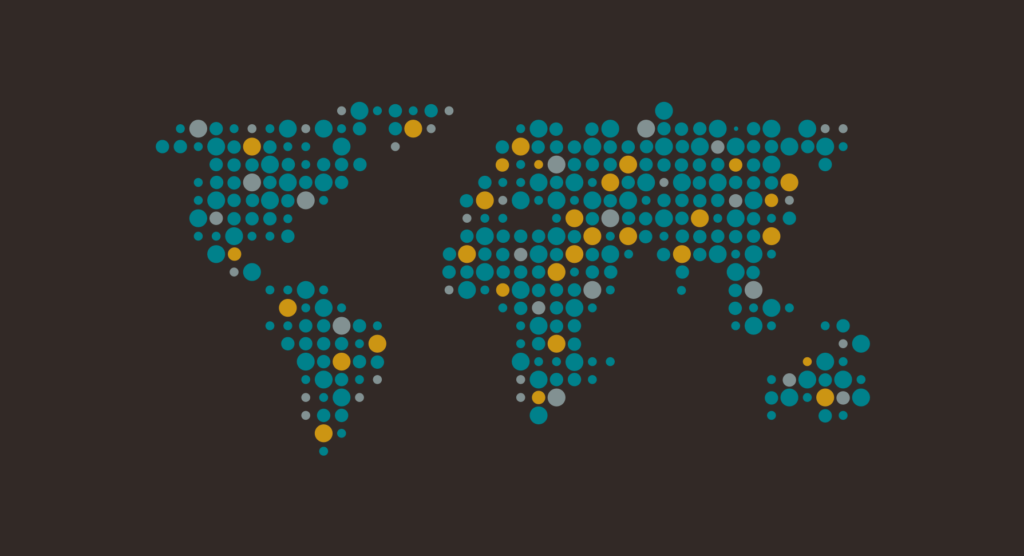 The Navigators
The Navigators is an international, interdenominational Christian ministry established in 1933. We are a community of hundreds of thousands of everyday people who influence others for God's glory in our normal pathways of life.
The mission of The Navigators is to advance the gospel of Jesus and His Kingdom into the nations through Life-to-Life® mentoring—or discipling—relationships with people, and equipping them to do the same for others. It's what we call "generational multiplication," as described in 2 Timothy "And the things you have heard me say in the presence of many witnesses entrust to reliable people who will also be qualified to teach others" (2 Timothy 2:2 NIV).
Learn more about how we started and read our Statement of Faith.
What We Believe
Our Calling
To advance the gospel of Jesus and His Kingdom into the nations through spiritual generations of laborers living and discipling among the lost.
Our Values
The passion to know, love, and become like Jesus Christ.
The truth and sufficiency of the Scriptures for the whole of life.
The transforming power of the gospel.
The leading and empowering of the Holy Spirit.
Expectant faith and persevering prayer rooted in the promises of God.
The dignity and value of every person.
Love and grace expressed among us in community.
Families and relational networks in discipling the nations.
Interdependent relationships in the Body of Christ in advancing the gospel.
Our Vision
We see a vital movement of the gospel, fueled by prevailing prayer, flowing freely through relational networks and out into the nations. Workers for the Kingdom are next door to everywhere!