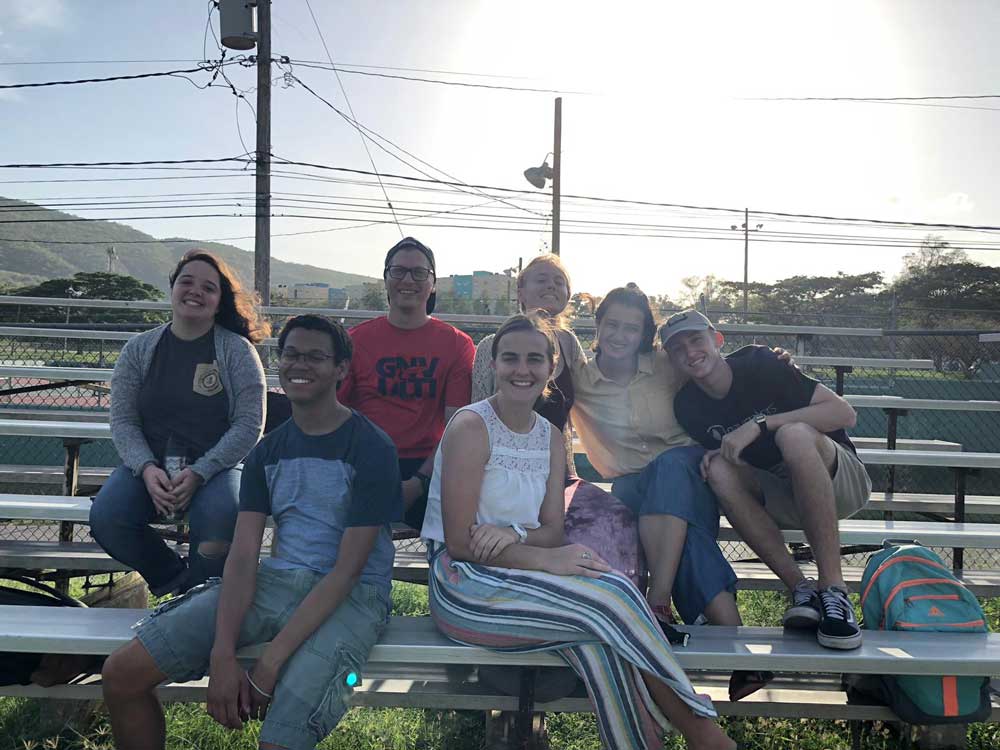 Since Jamaica is a highly relational culture, you will find yourself quickly building deep relationships with many students.
If you love learning, are flexible and comfortable sharing your faith (or if you want to learn how to share your faith!) this could be a great trip for you. You will grow in faith and dependence on Christ as you and your teamwork through the various challenges that come with working in a cross-cultural environment. You will also learn how to effectively start spiritual conversations and how to lead bible discussions.
Throughout the week, you will have the opportunity to engage in various activities, such as:
Personal evangelism on campus
Game nights
Sports
Bible discussions
Small groups
One-on-One meetings
Being immersed in Jamaican culture will challenge your worldview as you experience Christianity in an entirely new context. Capture a glimpse of God's heart for the nations as you share life with people who do not yet know Jesus or are just starting their faith walk. Expect your heart to become more aligned with God's as you partner in the work He is doing in Jamaica.
Come alongside us this summer and discover the plans God has for you and for the world!
Jacksonville, FL (Feb 21-23, 2020)