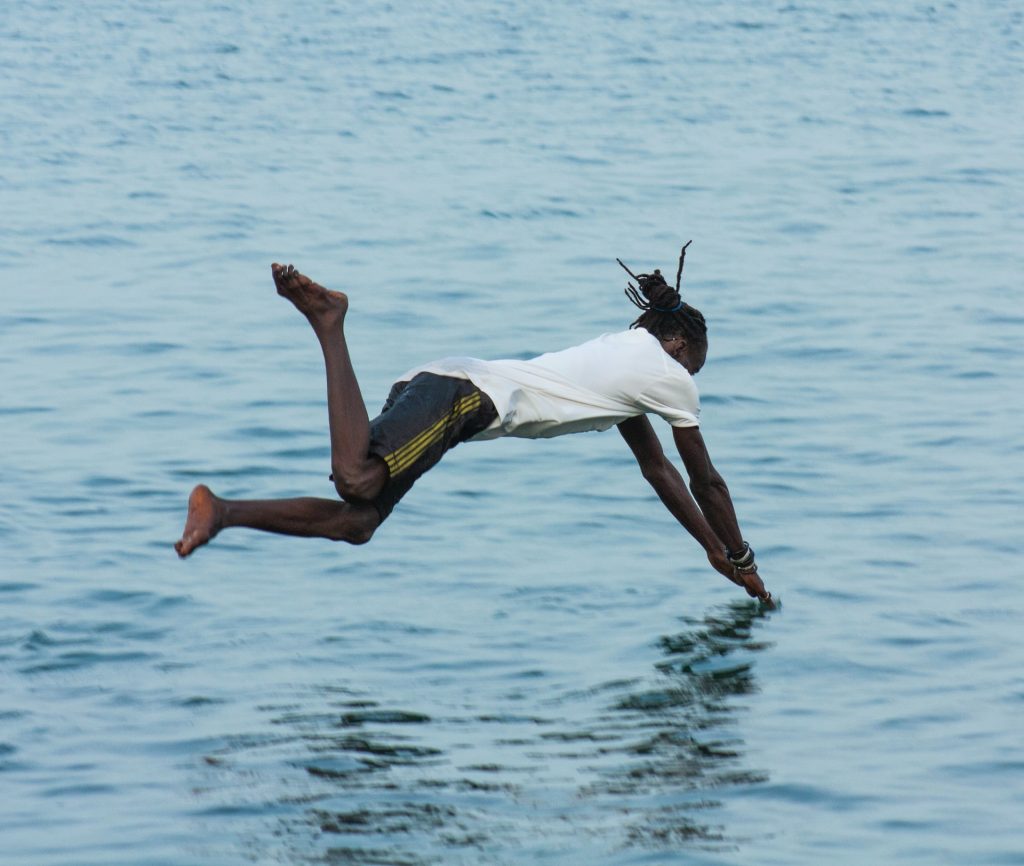 Arriving on the mission field felt a bit like cliff diving: exhilarating and terrifying. In one leap, we left our safe and secure American lives and launched into the unknown world of rural Africa. We had a rough idea of our job descriptions: I would teach at the children's home while Nick would do worship, preaching, pastor training courses, and other assignments. We couldn't know what awaited us when our plane touched down, but we knew there was no going back.
Resetting My Body Clock
Our travel plans en route to Eswatini (formerly Swaziland) were ridiculous. We spent 39 hours driving across the country saying goodbye to family, 25 hours flying the three legs of our trip, and five more hours driving from the Johannesburg airport to Eswatini.
Anytime we fly, we prep our bodies with those handy little packets of vitamin C. Nobody wants to adjust to a new life with a head cold! I packed some melatonin pills to help me sleep on our long flights. Is it just me, or do airplanes get more and more uncomfortable the older I get?
I also tricked my brain. I set all my clocks to my destination time zone. Watch, phone, laptop, Kindle—everything. Then I refused to calculate what time it "really" was for my body.
Despite our best efforts, we arrived emotionally and physically exhausted. But without those efforts we may have arrived in a much worse condition.
Arrival on the Mission Field
Throughout our journey to Eswatini, Nick and I dreamed up ministry opportunities. By the time we landed, we had a dozen ideas of how we could do God's work in our new home! I am so thankful we remembered a veteran missionary's advice that went something like this:
When you first arrive on the mission field, practice saying, "I will think about it." Every ministry has a million things that need doing. You might not be the person to fill every gap! Settle into your new home, learn how the ministry works, and see where God can use your giftings. It is much easier to add things to your schedule than to remove them!
Even with these wise words ringing in our ears, we were enthusiastic to jump into ministry. Thankfully God put us in a home off-site for the first four months, which forced us into rest time.
Even Grocery Shopping's New
Nick and I tend to fly by the seat of our pants. I did not spend months researching Eswatini. Since Nick had been at the children's home back in 2013 and we both had a good bit of overseas living under our belts, I figured we would make it just fine. Fine is a relative term.
Simple tasks like grocery shopping became more stressful than finals week at university.
"Is this where we pay for electricity?"
"What is the value of this coin?
"What the heck is airtime, and why do I need it?"
"You mean I can't pump my own gas (sorry, I meant petrol) AND I have to tip you?!"
Buying groceries became something we avoided until we had only cooking oil and salt in our cupboard. We needed some motivation. Enter the glorious, life-changing Magnum Ice Cream Bar. Oh baby. When I think silky, rich, creamy ice cream, I think Magnum. Just $2.50 apiece and suddenly trips to town weren't so bad!
We couldn't entirely avoid trips to town, but they didn't have to be the worst part of our week. We spent a bit of money to make the job enjoyable. Sometimes you bribe yourself to get things done, and that is ok! Now I look forward to my excursions to town, and I don't even need ice cream as an incentive.
Moments of Quiet and Praise
It was strange to move from highly active social lives in Colorado Springs to zero friends in small-town southern Africa. We had a lot of free evenings which previously would have been spent with friends. We learned to enjoy these restful moments. In the evenings, we had date nights (we were still newlyweds after all) and took extra time to reflect and thank God for all He had done for us on our mission field.
We learned to praise Him for the tiniest victories.
I had an entire day without a meltdown! Thank you, Jesus!
We slept the whole night through without being awakened by mosquitoes! Thank you, Jesus!
The chicken wasn't spoiled by the heat when we got home from town! Thank you, Jesus!
Amid fun, joy, laughter, and successes—and even through stress, anxiety, depression, and failure—we chose to praise God, praise God, and praise God.
We learned that wherever we are, even during a deep dive into a new place, we could take time to develop hearts of praise.
Molly Kozlarek serves in Eswatini with her husband Nick.
Shoutout to Demba JooB for the photo on Unsplash