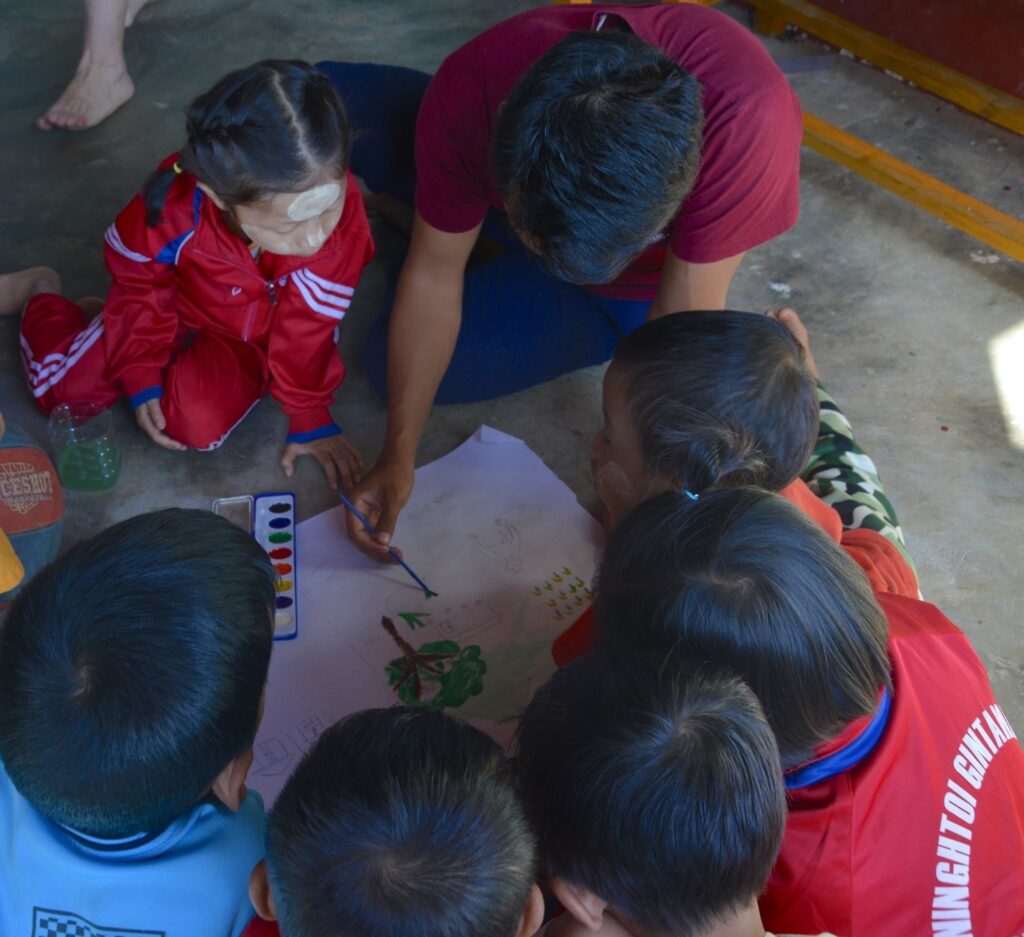 We will be partnering with Navigator staff living and working with The Kachin Partnership.
We will be conducting our Academy for Academic Enrichment for elementary-aged students.  The Academy involves the teaching of English, Mathematics, Content Units (Insects, Flight, Fairytales, World Cultures, etc), Arts, and Sports.
If you are a teacher or are a current student in an education-related field (Early Childhood, Elementary, Secondary content areas, Counseling, TESOL), then this trip may be for you.  You will receive training before and during the trip, as well as feedback from regular classroom observations by experienced teachers.
EDU Teaching Trips may be able fulfill practicum/internship requirements so check with your university if this is something you would like to do.
Highlights: History & Culture
The Kachin people are a predominantly Christian minority from the northern part of Myanmar. As a non-Buddhist minority they are persecuted by being forced off of their mineral-rich land and many are forced to live in internally-displaced persons camps. With minimal educational opportunities, few jobs, and a lack of infrastructure in the northern Kachin State many Kachin have immigrated to the United States to access greater opportunities for them and for their children.
One of the largest Kachin communities in the US is in Vancouver, Washington. Through The Kachin Partnership resources are being recruited for Kachin families living in the community and their families back in Kachin State, Myanmar.
EDU Teaching Team Members Receive:
Educational Development through seminars and observations
Cultural Development through language learning and travel
Spiritual Development through Bible study and individual mentoring
Ongoing Coaching as you step into your teaching life after graduation