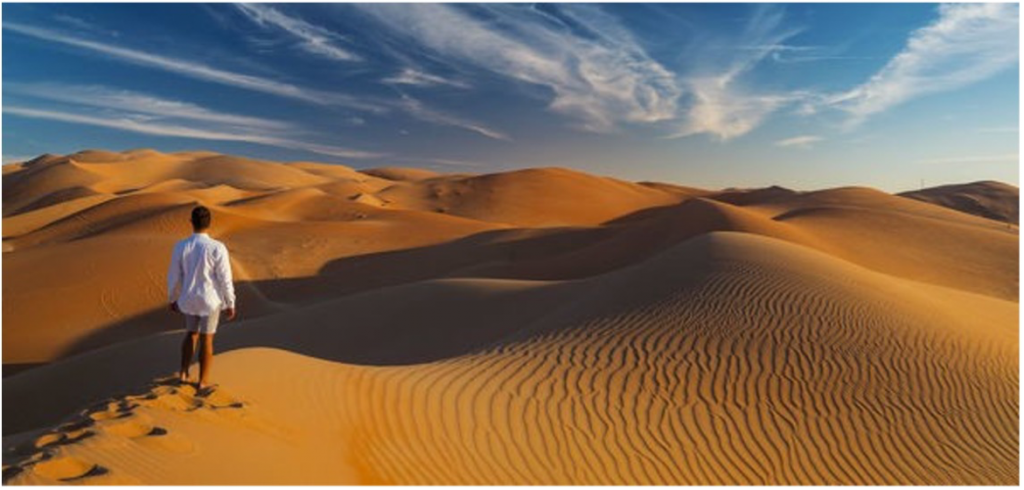 In Matthew 28, Jesus said to go to all the nations and make disciples. For 2000 years, the gospel has spread across the planet, bearing much fruit. Still, the work is not yet finished.
The whole world has come to this Middle Eastern location. It abounds with ambitious young adults fleeing poverty, conflict and the social norms of their home countries. It is a city filled with hopes and dreams. It is a city of both light and darkness. It is a city that needs Jesus. Join us during winter break to experience this fascinating city, connect with Jesus, and meet the many peoples who call this place home.
Members of this trip will experience the following:
Day 1-2: Immerse yourself in the cities sites and sounds. From the traditional past to the ultramodern present to a fantastic future, learn firsthand from locals about their food, religion, and life.
Day 3-4: Leaving the city behind for a few days, we'll soothe our sore feet in an adventurous outing. Soaking in stars by night and searching ancient secrets by day, we will seek Christ's Kingdom call for earth to be as it is in heaven.
Day 5-9: We will return to the city to interact with the nations, hearing their dreams and their understanding of life's meaning by interacting with Arabs, South Asians, Pacific Islanders, and Africans.
Day 10: We will wrap up our time together in joyful worship with the nations and reflect on what God has done in and around us, praising Him for His diversity.
Come and join us, as we envision God's work among the nations.
December 26, 2022 - January 10, 2023
November 11-13 (Unofficial Date)