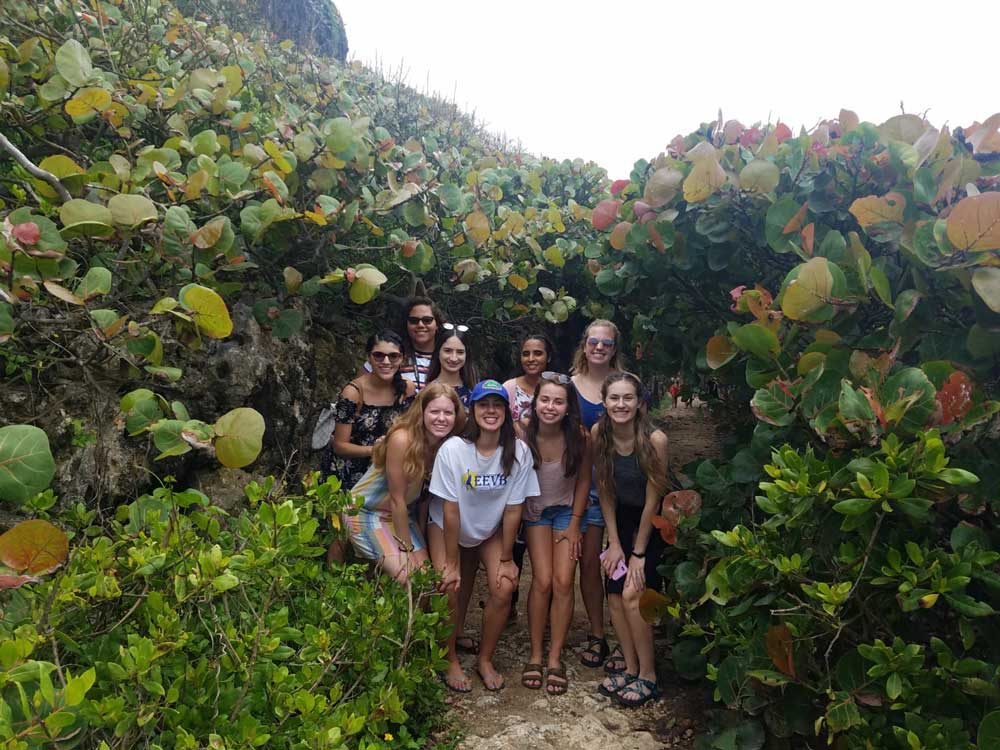 This summer join the ministry in Puerto Rico where you will learn and practice discipleship in a diverse setting! The Puerto Rican Ministry is new and full of potential for growth. While campuses might be closed, the Great Commission isn't cancelled!
Your role will be to support local staff and current iEDGErs, encouraging believing students, and helping establish local aspiring disciple makers in the community. Although speaking Spanish is not required, it is encouraged that you have a basic level of understanding
We are looking for mature students who are excited to initiate spiritual conversations and willing to be stretched and challenged. You will have opportunities to encourage believing students in their faith by training and teaching discipleship skills. Flexibility will be key as plans will often change in this fun, easygoing, yet COVID cautious culture.
Allow God to stretch your faith and grow your character this summer as you and your team face challenges together. Cultural stress, language barriers, and working on a team are some of the ways God will expose your brokenness and move you into a deeper dependence on Jesus.
Join us this summer and get a glimpse into God's heart for the nations. You will walk away with both the skills necessary and a deeper conviction to live an intentional life for the Gospel.