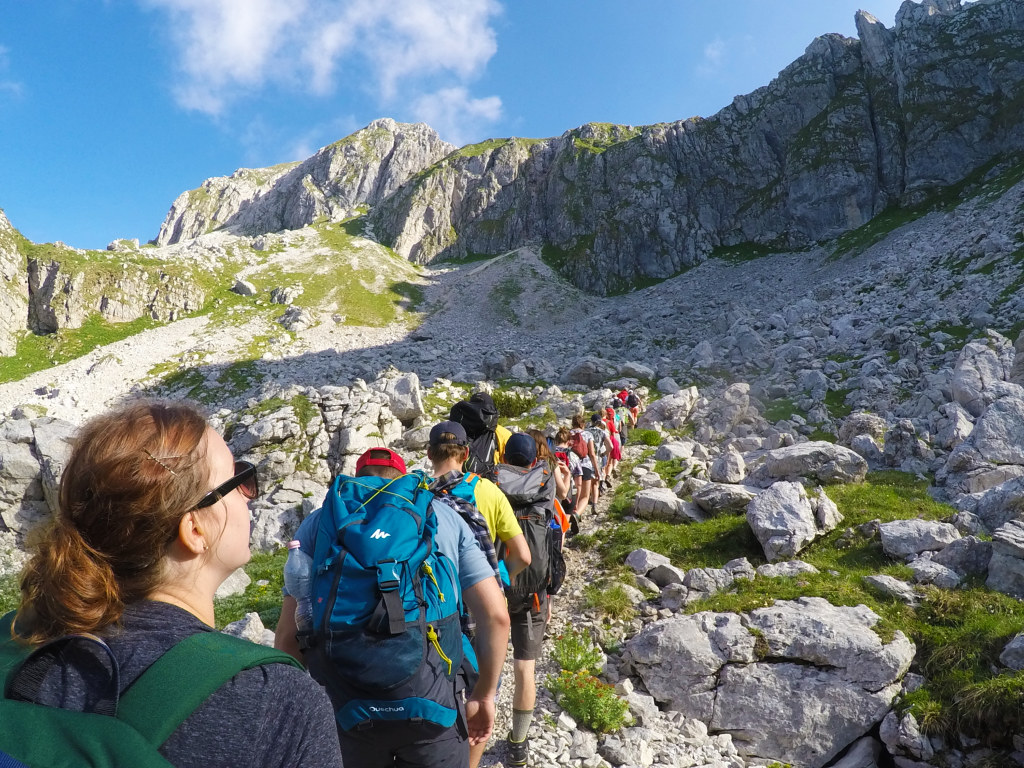 Invest part of your summer into Summer Impact Hungry (SIH-Uni), a valuable opportunity to help strengthen ministry efforts among Hungarian university students in Budapest. You will partner alongside seasoned staff and immerse yourself in Hungarian culture as you share life with students. You will join our community of staff and students and experience life-to-life ministry through SALT (Service, Arts, Language and Trek) programs.
Your short-term missions trip will have four weeks of life-to-life activity with students, each week having a different focus. The first week will be focused on art and community building programs in Budapest. The second week will focus on travel and adventure, with deep conversations and times of reflection in the mountains of Slovenia. The third week will focus on coming alongside Hungarian students to serve children or adults with special needs. Throughout the month, and especially during the fourth week, there will be flexible days during which time the visiting team can take initiative to spend time with students they have met.
Our desire is for life-to-life ministry in Hungary, and our programs provide the framework for you to build deep and loving friendships with students where this is possible. As you live life with these students you will have the opportunity to communicate the Gospel through both actions and words.
God will stretch your faith and grow your character this summer as you and your team face different challenges that will expose your need for community and a deeper dependence on Jesus. Join us this summer and get a glimpse into God's heart for the nations. You will walk away with a deeper conviction as well as the skills necessary to live an intentional life for the Gospel.
Atlanta, GA (April 1 - 3, 2022)