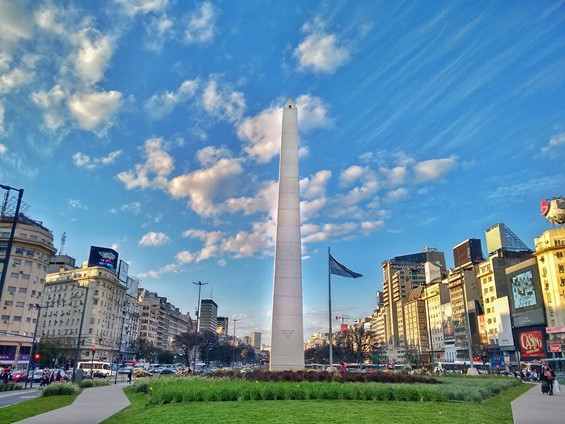 ¡BIENVENIDOS A LA ARGENTINA! So how much do you know about this south, south, South American country?  Maybe some of these things come to mind – Tango, Meat, Messi, and a white and blue flag with a sun on it.  One thing is for sure, if you actually come to Argentina, those things will be superseded in your mind (and heart) by the people you will come to know.  Names like Martin, Florencia, Matias, and Valentina, just to name a few.
Someone once said that Argentines are like Italians who speak Spanish.  With all the hand signals accompanying their passionate natures, that might be true, but you can probably come up with a better description than that after one month of interacting in the culture.  If you already speak Spanish, that is a big plus, but if not, your effort to learn will mean a lot to the Argentines.
So what will you do while you are down here?  You will live in a tight knit community with your team, drawing close to God every morning and figuring out how to live out your faith together by serving others in a setting that is new and unique.  This is a very relational culture, so you will have plenty of opportunities to interact with students and professors at the National University of La Plata, neighbors, taxi drivers, butchers, bakers, and the list goes on.  You will learn to drink mate, our traditional tea drink, and discover how it opens a special way to connect with others.  By God's grace, these people will get to see something special in the way your team loves each other, giving you opportunities to share about the hope you have in Jesus to those who are paying attention.
There are already relational networks established down here that you will get to know, but we will ask you to stretch out to meet new faces and take the gospel to places we haven't been able to go to yet.  We will also travel to a city that God has been putting on our hearts as we plan to plant a new work there.  We are excited to have others joining us in this new adventure!
Prepare to be challenged as we learn to break out of our comfort zones and discover how to be "God's handiwork, created in Christ Jesus to do good works, which God prepared in advance for us to do." (Ephesians 2:10). Will you be a part of reaching the next generation of Argentines with the gospel?
Colorado Springs, CO (April 8-10, 2022)